Saisonknobeln
The game uses the platform provided by Tiltspot. It runs in a browser on a big screen, while each player accesses a second screen with his smartphone browser.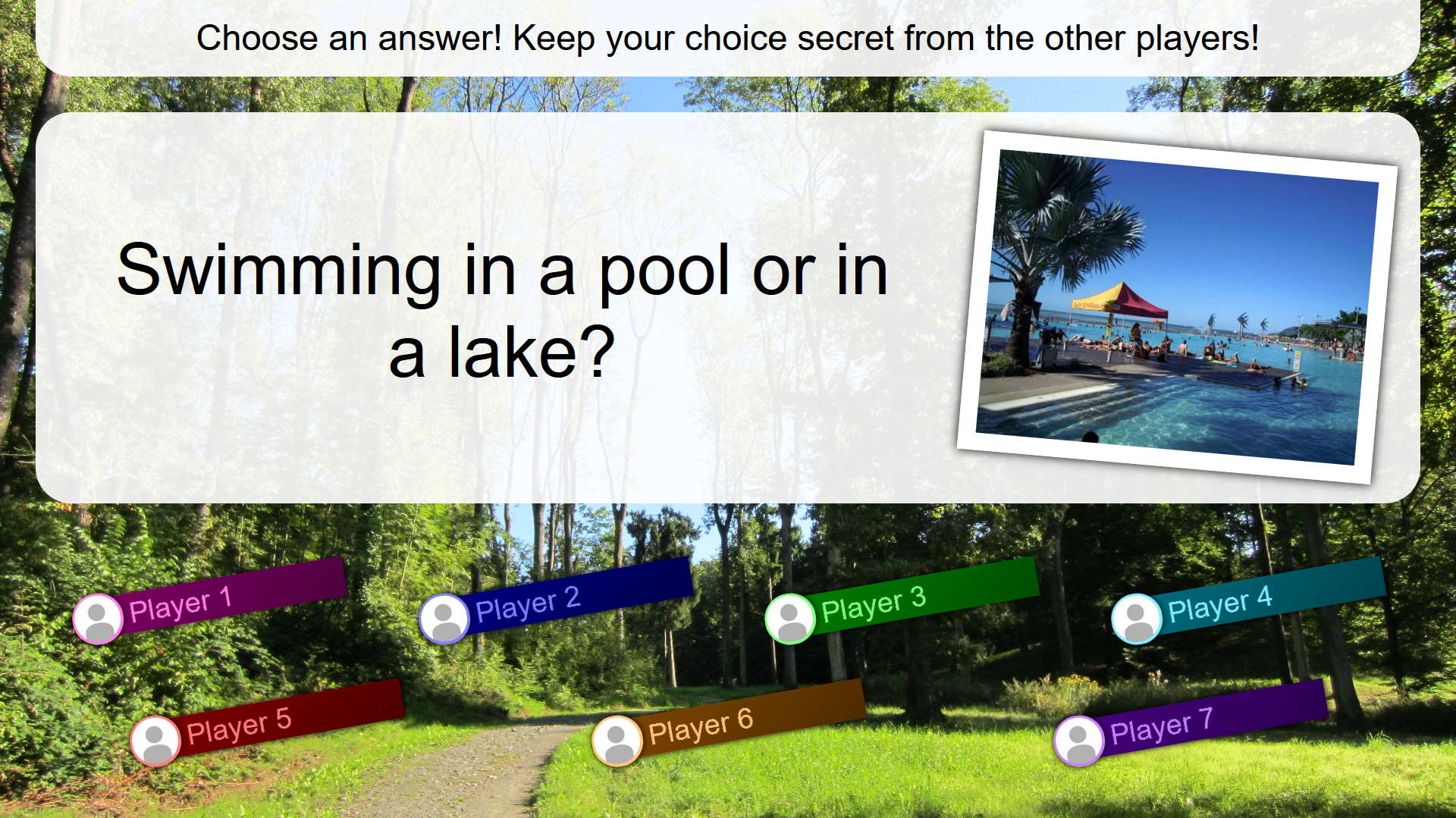 On the big screen (your PC or a TV with an Internet browser) you see questions like "Do you prefer swimming in a pool or swimming in a lake?". Each player can answer this question on his smartphone. After a player selected an answer, he will be asked how many players have chosen "pool" and how many players have chosen "lake". You get points depending on how close your guess is to reality.
The questions are class-divided by the four seasons (autumn, winter, spring, summer).
You can play already with two players, but, the more players you have, the more fun it is.
Developed for the Couch CO-OP Game Jam hostet by Tiltspot.tv.
Install instructions
Saisonknobeln is meant to be played in a browser, on the tiltspot.tv platform, without installation. Since the game is not available on there, you need node.js and the Tiltspot game tester to execute Saisonknobeln directly on a local PC. See https://dev.tiltspot.tv/getting_started/game_tester for details.